Tatiana A. Pestana, M.D., M.P.H.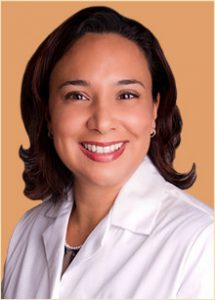 Completing the family-run practice in Coral Springs, Tatiana A. Pestana, MD, MPH, CCMS practices Internal Medicine as well as Pediatric medicine, along with Dr. Elsa Pestana. Together with board certified Plastic Surgeon, Dr. Ivo D. Pestana, their family is focused on excellent care for patients whether they seek consultation for plastic surgery, medical, or pediatric care.
Dr. Tatiana Pestana is certified by the American Board of Internal Medicine as well as the American Board of Pediatrics. She is a fellow of the American Academy of Pediatrics.
Dr. Pestana received her Bachelor of Science in biology from the University of Miami in 1993, then went on to earn a Master of Public Health degree in Maternal and Child Health at Tulane University School of Public Health and Tropical Medicine. She received her Doctor of Medicine degree from Albany Medical College in May of 2000. Dr. Pestana returned to Tulane University Health Sciences Center for a 4-year residency in Internal Medicine and Pediatrics, completing her tenure there as Chief Resident. Dr. Pestana regularly contributed to professional publications during her graduate education and residency training.
After her residency, Dr. Pestana worked briefly as Clinical Assistant Professor of Pediatrics in the Pediatric Emergency Room at University Hospital, New Orleans, Louisiana, until she relocated back to her hometown of Coral Springs, Florida.
Since 2005, Dr. Tatiana Pestana has been in private practice with her family. She has a special interest in Women's and Children's Health, as well as Preventative and Lifestyle Medicine. She has a certification in Culinary Medicine to help her patients improve their health by improving the quality of the foods they eat. Dr. Tatiana believes that the best results are obtained when a physician and patient work together as a team to improve a patient's health. She urges her patients to play an active role in maintaining a regular follow-up schedule with their physicians and in keeping up a healthy diet and exercise regimen.
Dr. Tatiana has actively incorporated the latest laser and intense pulsed light treatments into her practice. Dr. Tatiana performs laser and other non-surgical therapies, such as Botox® and dermal fillers, for facial rhytides (wrinkles) and blemishes, as well as laser hair removal and spider vein removal.
Dr. Pestana maintains hospital admitting privileges at Coral Springs Medical Center. She performs non-surgical aesthetic procedures in the office setting.
As a primary MD specializing in MED/PEDS, Dr. Tatiana's special interest is in nutrition and lifestyle for the prevention of disease.
Check out Dr. Tati's Facebook Page dedicated to Nutrition and Lifestyle for prevention of disease. You and your entire family can benefit from healthy lifestyle changes and choices. She routinely posts healthy & delicious recipes sure to have everyone saying "Yum."